WOODEN ROOF FRAME VS. LIGHT STEEL, WHICH IS BETTER?
01 October 2021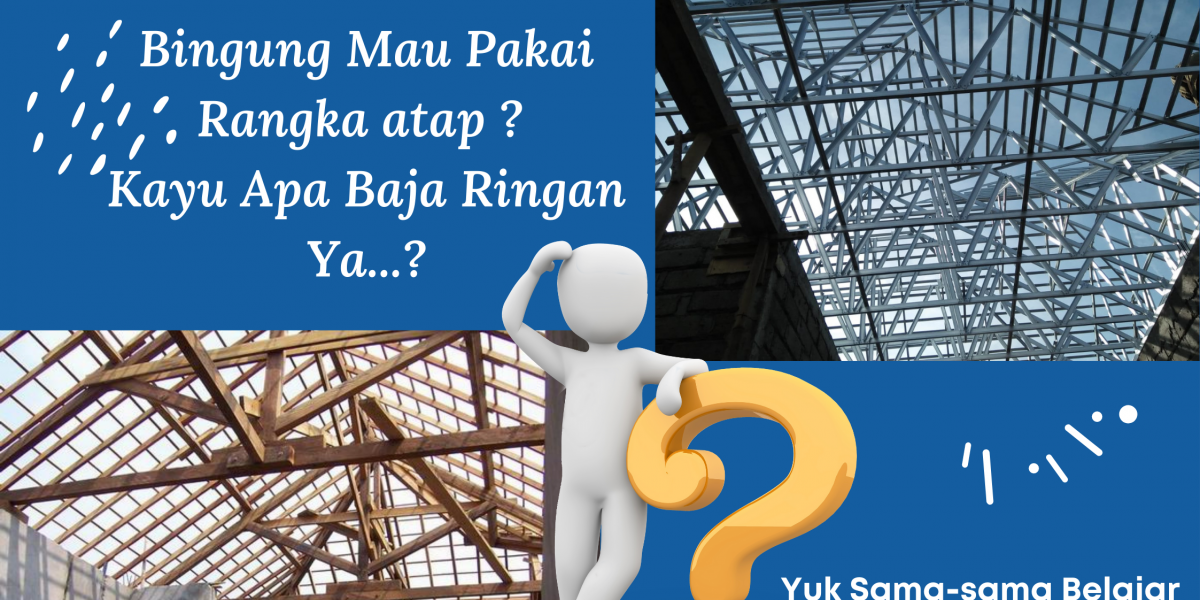 Along with technological advances and the many alternative materials used for building roofs today, let's learn more about the differences in the use of wood roof frames and lightweight steel that are often a comparison.
1. In terms of environment
Excessive use of wood is the opposite of the environmental preservation that the earth needs, because wood is obtained by deforestation that is harmful to the ability of land to absorb water. While the raw material of light steel is a material that is found in nature. Therefore, the use of light steel is more environmentally friendly.
2. In terms of Price
Wood for roof frames is recommended to use high quality wood where availability is very rare, this causes the price of wood frames to be relatively more expensive than lightweight steel frames. Although there are several types of wood that are cheap but less recommended to be used as a roof.
3. In terms of quality
Although wooden frames provide better aesthetic / design value than lightweight steel frames, wooden frames tend to be easily porous and prone to termites. While the lightweight steel frame is stronger and not susceptible to termites.
Lightweight steel frames also have a lighter type weight than wooden frames, making it safer for the construction of houses or other buildings.
4. In terms of installation
The installation of lightweight steel frames also tends to be quick and easy than wooden frames. However, proper light steel installation techniques are necessary because the use of any material in the wrong way can be fatal such as the collapse of a building.