TIPS FOR STORING LIGHT STEEL AND OTHER GALVALUM
03 November 2021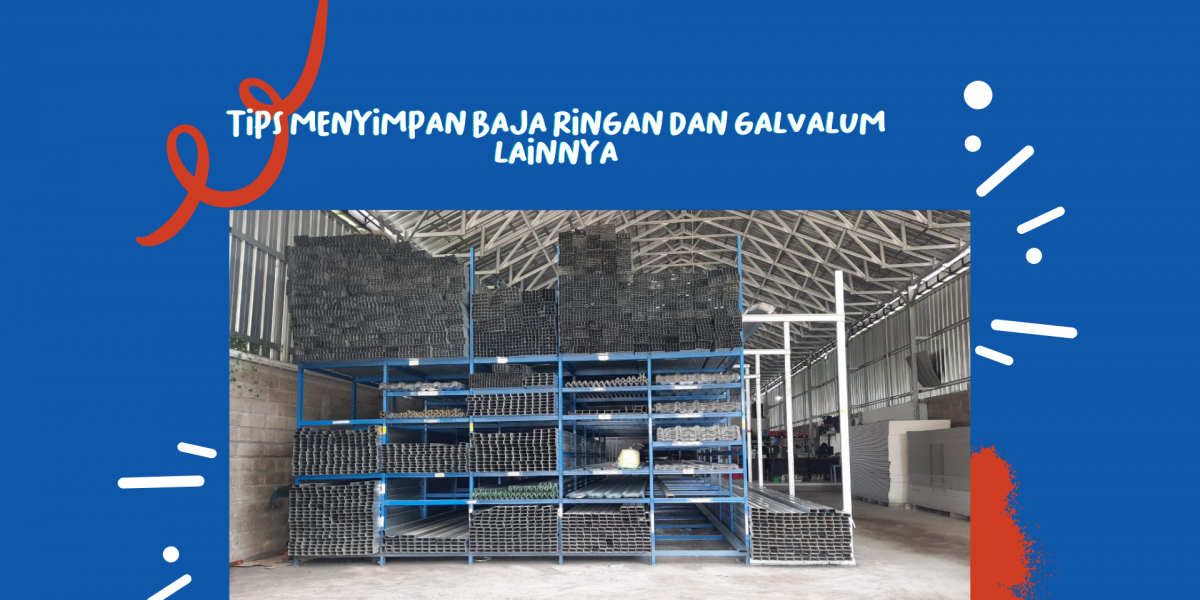 Light steel and other Galvalum require a good and correct location and way of storing to avoid rust and maintain its quality.
Here are some tips for storing light steel and other good galvalum:
1. Keep it in a dry place
Avoid storing light steel in damp or exposed to water.
When placed out in the open, make sure the lightweight steel is covered with a tarp or waterproof plastic to protect against heat and rain directly.
Use a pedestal so that light steel does not come into direct contact with the floor or ground surface. Also pay attention to the slope level for the preparation of light steel to avoid standing water.
2. Keep away from materials that can damage the stainless coating on light steel
The stainless coating on light steel is easily corroded by acidic and alkaline materials such as Chlorine, Fluorine, Ammonia Gas, etc.
Make sure the storage location is far from the patterned location or corrosive emissions such as offshore locations.
3. Neat and clear arrangement and arrangement of light steel
With the increasing variety of lightweight steel available in the market, how to arrange light steel should be better with the preparation according to the same size type / profile and a clear name label.
Also pay attention to the place and distance of light steel storage to facilitate loading and unloading access and avoid friction that can result in rust on light steel surfaces.
4. Giving Anti-Rust Coating to light steel
If there are scratches or defects in mild steel, you can provide an anti-rust coating with the right zincallum content (Galvanized and Aluminum Zinc) on the defect in the light steel.